Regular price
Sale price
$4.99 USD
Unit price
per
Sale
Sold out
DIGITAL EBOOK
Bonus Includes:
Digital eBook (PDF download).
Printable Activation Prayer Guide (digital download).
Screensaver for your cellphone.
What if you could endure the trials of life with determination and strength? How would you feel if you had effective tools to fight off the attacks of the enemy, so you can walk out your purpose and live the life God designed you to have?
If you've been feeling overwhelmed, unloved, rejected, unworthy, depressed, anxious and ready to give up; know that there is still hope. Maybe you've got used to dealing with personal insecurities that have resulted from a broken past, but yet you crave freedom. Perhaps your family life is a mess and you don't know how to help your own children?

Join Mimika Cooney on this no holds barred, raw, vulnerable and emotional journey navigating the overwhelming feelings of fear, to relying on Godly strategies to build your faith. With a gentle hand Mimika walks you through a step by step process for soul healing to help you overcome past hurts and pains so you can live a life of victory. Break free from the mental prison that keeps you in dark places and thrive in the light of God's Word so you can become the mother you are meant to be.

You will discover;
- How to destroy limiting beliefs and mental strongholds that crush your joy and confidence,
- How to get unstuck, clean out stinking thinking, and get dressed for success using the armour of God,
- How to live with passion, purpose and determination knowing you have what it takes to defeat the enemy and protect your children, your marriage and your soul.
"Worrier to Warrior" is a true story of one mother's harsh reality struggling through grief, depression, burnout, failure, anxiety and lost hope. Mimika shares her own personal and emotional journey of navigating through the fears, the shame, and the struggle surrounded by this reality.

Mimika was no stranger to the fight, pulling from her own childhood experiences, she forged forward into a spiritual battle that would begin the steps of healing within herself, so she could be the mother and wife God destined her to be.  Mimika details the pulling down of spiritual strongholds, as well as detecting the signs of fear so you can step into victory.

Her story will open your heart and mind to things we so often become numb to, because our spiritual eyes and ears have been dulled by the "no big deal" and shame based mentality of the world. Mimika's openness will not only help to create awareness, but will also give strategies for creating a preventive environment in your own home. Mimika will show you how to create boundaries and protective barriers around your children, marriage, and household. The insights shared will give you a battle plan you need to create a life outside of worry, so you can become the undefeated royal warrior princess that you are!
 

Share
View full details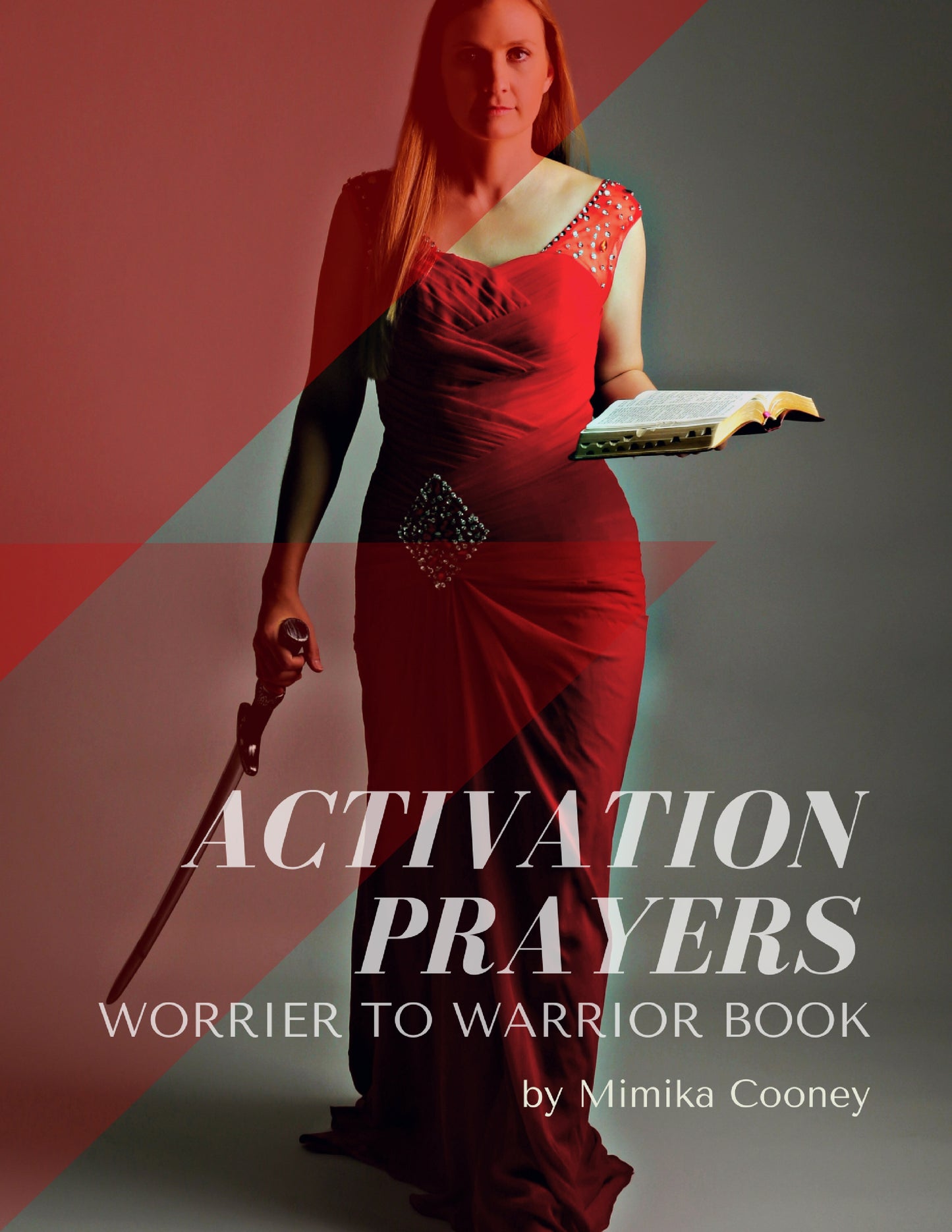 Share with Friends
Found something you love? Share the love by sharing with your friends!